SNORKEL WITH THE MANTA RAYS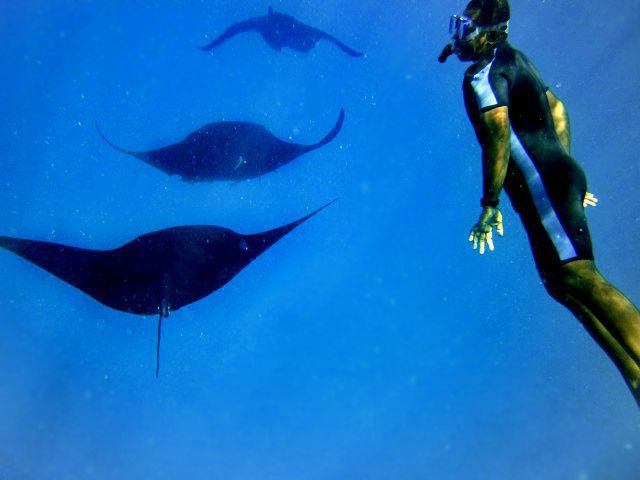 The giant Manta ray season typically begins every year in May and continues right through to October.
During this time we have regular trips scheduled to go and snorkel with these amazing sea creatures.
Manta rays are fascinating and captivating creatures. Giants of their kind, they range throughout the tropical and sub-tropical oceans of the world. Born into a life of perpetual motion, they must keep swimming to survive. Driven forwards by powerful beats of their wing-like pectoral fins they search the ocean currents for concentrated patches of the tiny planktonic food upon which they feed. Despite their status as an ocean giant, manta rays feed on some of the smallest organisms in the sea! They are planktivores, feeding especially on zooplankton; tiny animals such copepods, mysid shrimps and arrow worms. Mantas are known to make seasonal migrations in order to take advantage of particularly abundant areas of food.
Deals
Last Minute Stay and Save Jan and Feb
Stay and Save promo is valid for stays between 15th January and 28th February 2018. Terms and conditions Applicable Stay 5 and Save 20% off room rate ...
2018 Package Deals
Stay 5 + nights in a Premium Garden Bure or higher category, and book one of our packages which include all meals, accommodation and return boat trans...
Subscribe to our Newsletter to stay updated