Transfers
What time does the boat leave from the Marina and how frequently?
The Awesome Adventure's boat leaves Port Denerau once daily at 8.30am to make it's way north through the islands arriving at 11.30am. Or Aftershock the resort's boat, leaves at approx. 9.30 am once daily from Vuda Marina and arrives at 11.15am.
What time does the boat arrive back to the port each day?
The Awesome adventures boat arrives into Port Denerau at approx. 5.45pm daily it departs the resort at 3.30 pm daily. The resort boat Aftershock departs the resort at between 11am and 1pm and arrives back to the mainland between 12.30pm and 3.00pm. For this reason we strongly advise that you do not consider trying to connect to international flights that are out bound from Nadi anytime before 3.30pm.
Activities


What is the activites schedule and prices ?


Meals
Dietary Requirements – I am Gluten Free – can you cater for me?
Absolutely, we are very fortunate to have expertly trained chefs who are very familiar with different dietary needs and will personalise a menu to suit your requirements, from fresh baked Gluten free breads, muffins and cakes, to gluten free pasta dishes and evening meals – you will love the selection.
I am vegetarian – am I assured of plenty of options?
yes, we not only purchase only the freshest and best produce that we can find, but we have carefully put a team together who are committed to preparing and offering a unique and diverse range of meals for vegetarians.
What does the Meal Plan cost and what is included?
The meals plans are US$58 per person per day and for Adults and USD$44 per child per day. This includes your first meal which is an a la carte lunch, followed by your evening meal and then of course breakfast the following morning.
Are snacks available in between meals?
There is a snack menu at the bar that provides in between fillers like Fruit platters, toasted tortilla sandwiches, chocolate bars, chips, ice-cream cones etc. These are charged at an extra rate onto your room account, and if you decide to bring your own snacks to get you through – we just suggest an air tight container as then you will not be inviting any unwanted visitors into your room to check out what you have!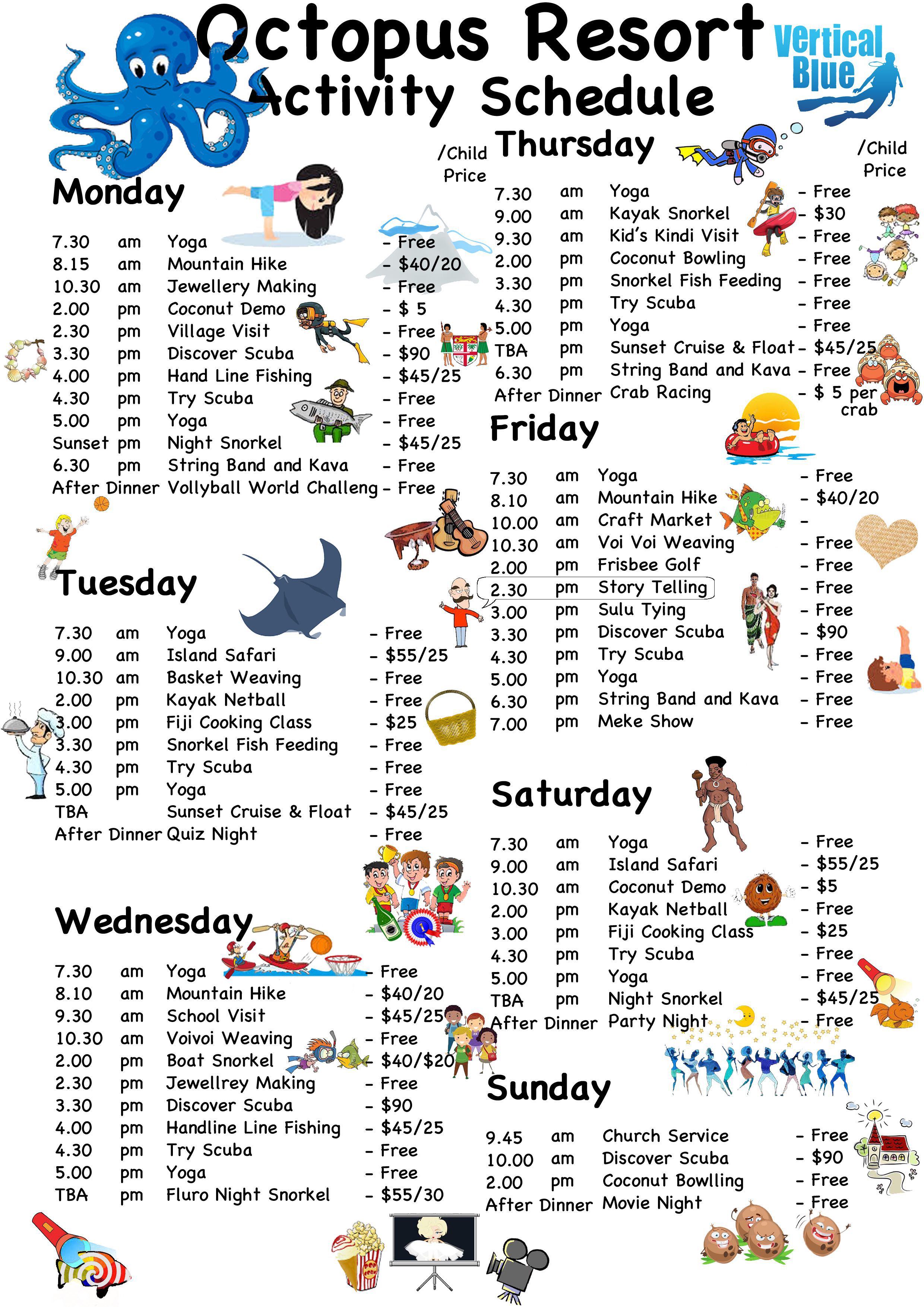 Deals
Last Minute Stay and Save Jan and Feb
Stay and Save promo is valid for stays between 15th January and 28th February 2018. Terms and conditions Applicable Stay 5 and Save 20% off room rate ...
2018 Package Deals
Stay 5 + nights in a Premium Garden Bure or higher category, and book one of our packages which include all meals, accommodation and return boat trans...
Subscribe to our Newsletter to stay updated